5
Automatic Pet Feeder (3L)
The automatic feeder allows you to set up a personalized schedule for your little mates. No matter whether you are home or on the go, it will feed your kitten(s) by programmed timing.
We provided expedited and standard delivery.
We have 30-day hassle-free returns and 1-year warranty.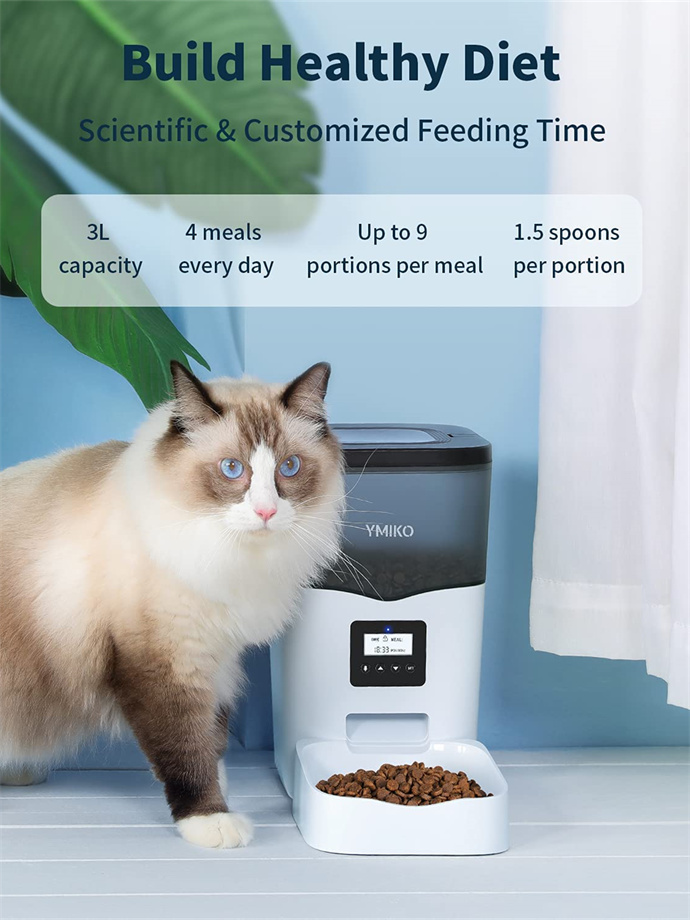 3L Capacity
3L Capacity to Ensure the Freshness of Pets' Food. Based on a thousand times of tests in our lab, the 3L/12.7 cups automatic cat feeder will feed an adult cat for 15 consecutive days, which is the most appropriate length of time to stay fresh. For a small-sized adult dog, Ymiko pet feeder will meet 7 days of its demands. If you're gone for a day or two or at work all day, give Ymiko auto feeder a shot.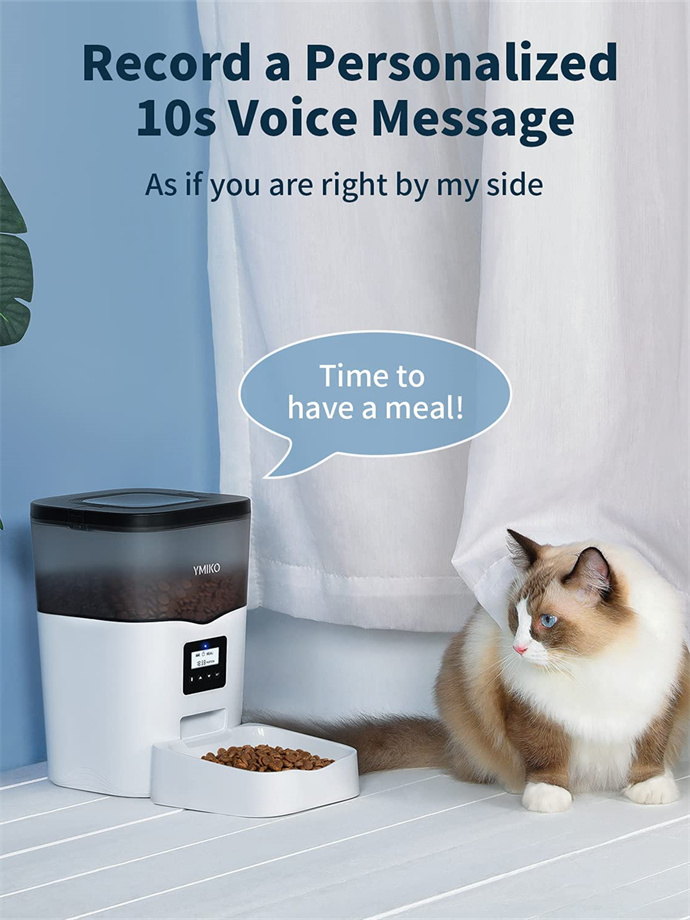 Personalized Meal Call
4 Programmable Feeding Time Settings. The timed feeder can schedule 4 meals in advance with the help of an LCD screen with buttons situated between the feeding bowl and the food hopper. Ymiko automated cat feeder dispenses up to 9 portions of pet food at a customized time, preventing your kitten from meowing you up at 5:00 in the morning for her breakfast.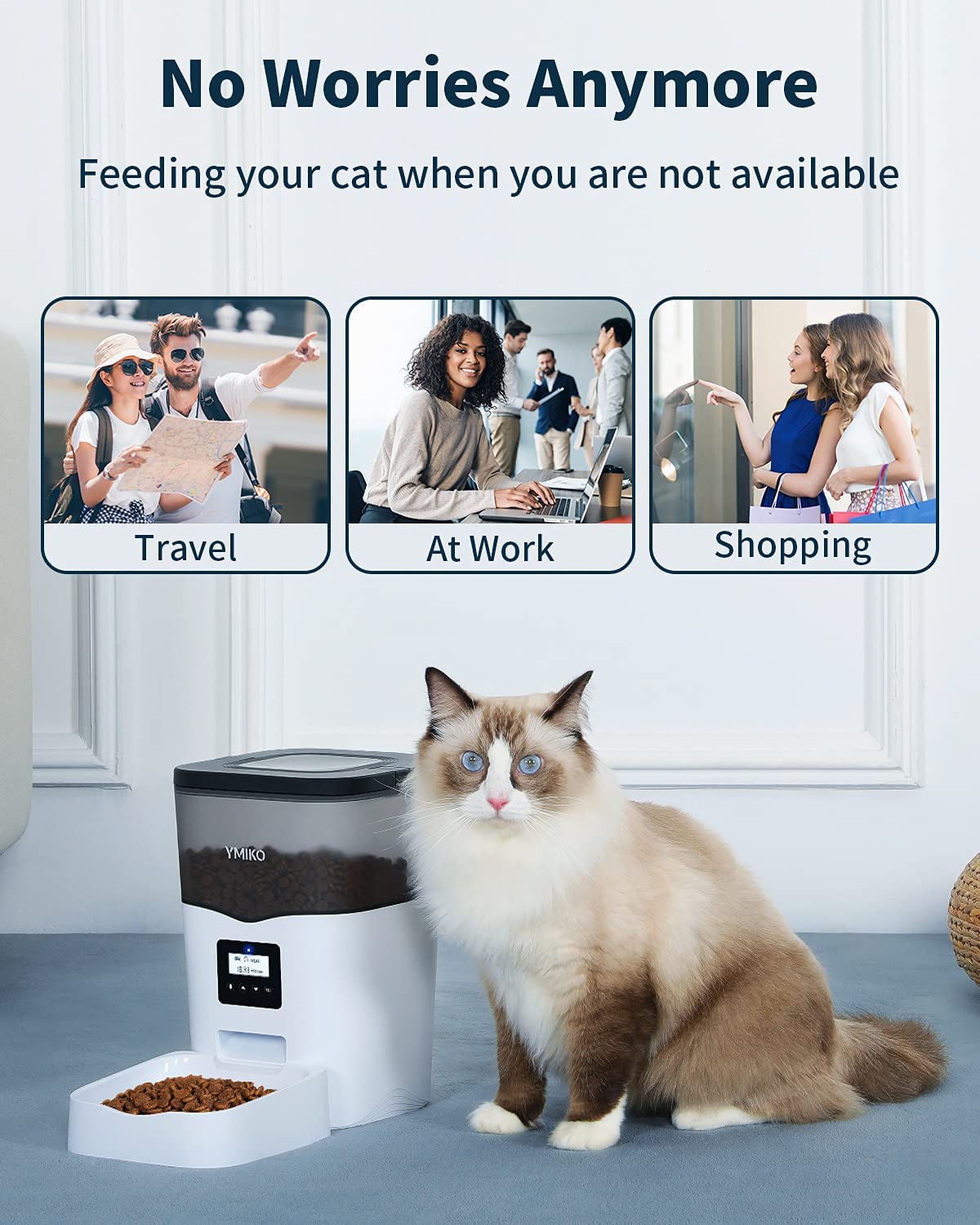 Relieves Yourself
Easy to Set up & Clean. Press and hold the unlock button ↓ for 3 seconds to unlock the screen. Then press and hold the SET button for 3 seconds to set current time.
Recommended
Automatic Pet Feeder (3L)
$49.99 USD
Short-Handle Electric Spin Scrubber
$59.99 USD
Short-Handle Electric Spin Scrubber
Choosing a selection results in a full page refresh.